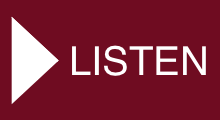 Here are the songs added to the rotation for this week, some of which are based on suggestions from listeners.
Jimmy Cliff – We All Are One, Samba Reggae, Shout For Freedom, Peace, Oneness
Third World – Sette Messgana, World of Uncertainty
Des'ree – You Gotta Be, Crazy Maze
Onitsha – Gotta Believe, This One
Algebra Blessett – Recovery
Debra Killings – Do Right
Montell Jordan & Victory World Music – Mountains (feat. Danielle Cruz)
Spensha Baker – Love Somebody
Let us know what you think of these songs, and please send us more suggestions for songs that you think would fit our sound and purpose (uplifting, encouraging, inspirational, social justice, inclusive).