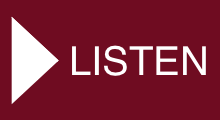 Baha'is will observe the first day of the Festival of Ridvan on Tuesday April 21st. This holy day commemorates the anniversary of Baha'u'llah's declaration in 1863 that He was the Promised One of all religions. Baha'u'llah called Ridvan the Most Great Festival and the King of Festivals.
April 21st is one of nine holy days during the year on which Baha'is should suspend work, if possible. As a result, no one will be in the offices or studios of Radio Baha'i on Tuesday. The station will continue to air music and programs during the Holy Day. We will be back in the office and studios Wednesday morning.
Please join your local Baha'i community for their Ridvan celebration, or join us on air to observe the Festival of Ridvan: Monday at 8pm and Tuesday at Midnight, 10am, or 7pm.